Mark Reid
Mark Reid is a JUNO award-winning conductor and music educator recognized as the 2013 MusiCounts Teacher of the Year. Mark holds the position of Fine Arts Department Head and Director of Bands at Vancouver Technical Secondary School where he, along with his students, have given 7 Canadian premiere performances including Alex Shapiro's Paper Cut and Jodie Blackshaw's Belah Sun Woman.
He is currently a student in the Masters in Music Education program at VanderCook College of Music and serves as President of the Canadian Music Educators' Association and Inaugural Chapter President of Phi Beta Mu, Beta Gamma Chapter. Mark received his Bachelor of Music degree, admittance to the university's Blue and Gold Circle and the Horning Prize as most promising music educator from the University of Victoria. He sits on the Vancouver Symphony Education Advisory Council, was a Regional Director of the BC Choral Federation, is Past-President of the British Columbia Music Educators' Association and chaired the 2008 & 2010 Conferences of the BCMEA.
Mark is also a frequent conductor for musical theatre, conducting the Canadian premiere of Jerome Kern's Very Good Eddie. Mark has had the privilege of conducting for His Royal Highness Prince Edward, the Earl of Wessex and performing with the Vancouver Symphony Orchestra and Foster the People.
Songs by this composer ...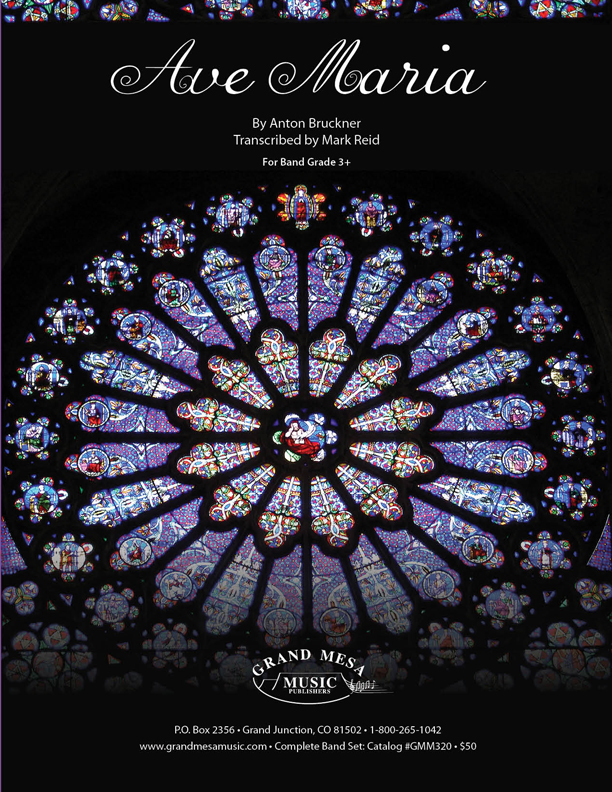 Ave Maria
Concert Band
Grade 3+